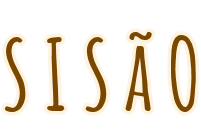 Sisão
UPDATED VERSION with 3 more levels can be found on my site ➔ Play the updated version of Sisão
Sisão is a puzzle-platformer game where you play as Sisão, a guy that found an Oasis after a long walk of twenty days in the desert! Is it an Oasis or a mirage?

The reflection in the water has its own life, so you need to control both character with the same control scheme!
Will you be able to put each respective character onto its flag at the same time?
This game was made in 6 days (since I found this game jam late unfortunately) for the Gamedev.js Jam 2021 where we had to implement web monetization and the theme "Mirror" into a game. For the theme I decided to introduce this double character mechanic, controlled by the same control scheme. About the web monetization part I put a "Skip level" button at the bottom right, since the game is not easy and some can get stuck. To activate web monetization the player needs to activate a subscription on the Coil site.
Follow me on twitter if you like my game @hav24
Controls
- WASD or Arrow keys to move.
- Spacebar to jump.
GOAL: You need to put both character on the respective flag at the same time.
Credits
All assets were made by me, Alessandro Pezzetti aka havana24
8bit sound effects made with Bfxr and Freesound.
Background music by Playonloop.com
Thanks to Gonkee for the water shader tutorial on youtube.
A game made by havana24.net Twitter @hav24