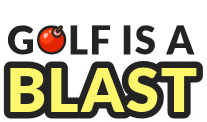 Golf is a blast
Golf is a blast is a golf-puzzle game where you need to detonate bombs in time in order to shot the golfing ball.
Be aware: 12 levels, spikes and slowmo effect over 9000! XD
Share your final score into the comment!
This game was made roughly in 6 days for the Weekly game jam #116 with the theme "Crazy Golf".

EDIT: On level 4 there is graphic glitch (A line between the two exploded bombs) that I did not fix in time.
Controls:
- Mouse click to blast bombs. (You need to click when the ball is inside the bomb explosion area in order to shot it)
- "R" to reset if you got stuck.
- "ESC" for title screen.
Credits:
All the assets were made by me from scratch for this jam.
8bit sound effects made with Bfxr.
Background music by Playonloop.

A game made by havana24.net
Follow me on twitter @hav24